Home
Lasting Impacts withTales
Upcoming Tales of the Cocktail Events
Tales of the Cocktail®
19th Annual Tales of the Cocktail
Dame Hall of Fame®
Celebration of excellence.
Spirited Awards®
Recognizing talent in the industry
Tales of the Cocktail Foundation
As a local, national and international non-profit organization, Tales of the Cocktail Foundation platform seeks to act as a catalyst to Educate, Advance, and Support the communities we touch.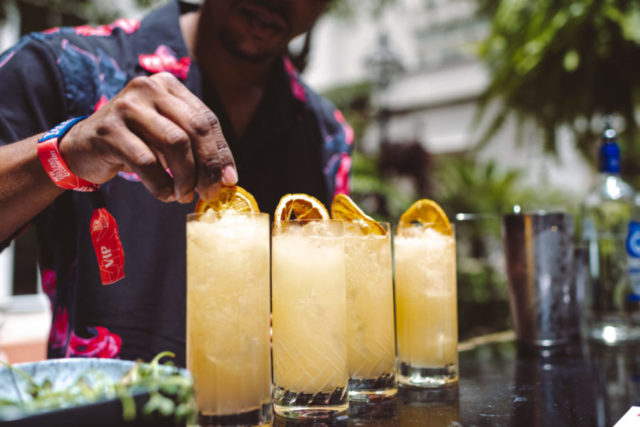 Spirited Awards Directory
There has never been an interactive way to look at the 900+ bars recognized by the Spirited Awards®. To mark the 15th Annual Spirited Awards, Tales of the Cocktail Foundation has created an interactive map where cocktail professionals and enthusiasts can see each bar and the award they have been acknowledged for over the past 14 years.
Search the Spirited Awards Directory by award category, city, or bar name to learn more about the establishment.
Tales of the Cocktail® will return for its 19th year in a hybrid digital and in-person format from September 20-23. Headlining the program will be the conference's signature educational initiatives featuring more than 60 digital seminars, Beyond the Bar activations, the Dame Hall of Fame Induction Ceremony, an all-new pre-conference event – Diversity Distilled Career Fair – in response to widespread industry labor shortages, the return of Meet the Distillers, and the annual Spirited Awards®.
The festival will feature FREE digital programming that supports the global spirits industry and access to some in-person events in cities around the world – including Tales' host city, New Orleans.
Bartender Playlists
Join America's top bartenders as they share curated 6ourbon 7ime playlists on Spotify. Each playlist is paired with that bartender's favorite cocktail––the bespoke drink to sip while tuning in.
COMMUNITY: 2021 Theme
Community exemplifies how the global drinks industry is coming together to share knowledge and compassion. The tenacious spirit of our industry inspires the Tales of the Cocktail Foundation to embrace this theme in 2021, communing thought leadership to focus on the future. To be innovative, collaborative, and nimble with the goal of true advancement of not only our craft, but our culture.